Democratise savings with us.
We are Nordnet.
Nordnet started from a passionate belief that changing the hierarchical financial world was possible. We became part of redefining the industry when we gave the customers power over their own savings. You will become part of a journey that has only yet started towards the vision of making our customers the best investors they can be. To be leading in Tech is vital for that journey. Join our company and be part of a Nordic dynamic organisation that values innovation, collaboration and excellence.
Culture is built and cared for, each day by everyone. We're proud of ours. Having a flat organization where anyone can talk to anyone creates a warm and friendly atmosphere worth protecting. We believe in a culture where every effort counts and where everyone is being recognized. A culture embracing our core values – passion, simplicity and transparency on all levels, no matter who you are or what you do.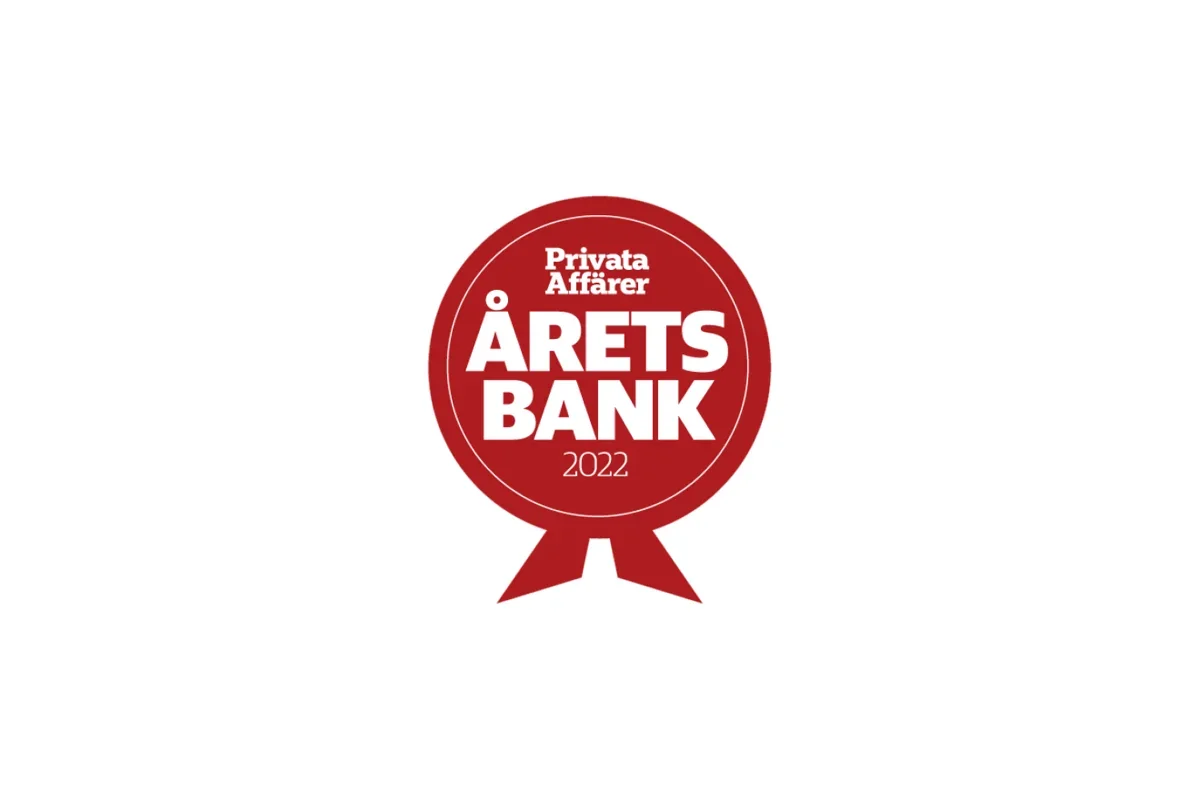 Bank of the Year 2022.
To receive such a prestigious award is proof that hard work and ambitious goals truly pay off. But we will never be fat and happy, we will enable even more people to take their savings to the next level.
What we value most about working at Nordnet.
I appreciate the fast-paced collaboration between business and engineering teams at Nordnet, solving complex problems and delivering new products. The endless learning opportunities, inspiring atmosphere and ability to take responsibility make each day rewarding.

Björn Alenvik.

Domain Product Owner.

The best thing about working at Nordnet is that you as an individual is encouraged to grow in your personal development and career, and quickly contribute with your thoughts and opinions. Nordnet is a customer-focused and fast-paced company that makes us employees feel engaged and united, with a clear sense that we are working towards the same goals.

Lisa Åkerman.

Portfolio Manager at Nordnet Fonder.

Nordnet is a modern company with clear goals, works continuously with IT development, automation and has faith in employees. Here at Nordnet it´s "Högt i tak" and prestigeless. It is my work colleagues who make my working day rewarding, developing and fun. It is easy to laugh here.

Elize Olin.

Pension Administrator.

Nordnet is a highly motivated company where you are allowed to take great responsibility for your work. I appreciate working in an innovative environment where we strive to have the customer in focus.

Alexander Andersson.

Customer Service Team leader.

I love the collaboration we have at Nordnet. All employees can contribute their talent and their voice as we work toward a common goal of delivering the best possible products and services for our customers. The ability to work with a variety of interesting, engaging people across teams is key to our dynamic environment and makes Nordnet a wonderfully fun place to work.

Quincy Curry.

Director of Securities Brokerage.

One of the things I appreciate the most with Nordnet is that we are provided with great opportunities for development and growth. We are always encouraged to try new things and expand our knowledge, which enables us to find the best technical solutions. In addition, we also have an amazing culture where we support and help each other.

Sara Trygve.

Software Engineer.
Recruitment process.
● Application
● Review and selection of resume
● Call with a recruiter
● Candidate profile (for some roles)
● Interview with hiring manager
● Technical case/case interview
● Interview with HR
● Talent assessments (for some roles)
● References
● Background check and credit check

● Application
● Review and selection of resume
● Interview with hiring manager
● Talent assessments and/or case interview
● Interview with HR
● References
● Background check and credit check
At Nordnet we believe in a culture where every effort counts and where everyone is being recognized. If you work with something you are passionate about, you will perform well, and exciting opportunities will come your way. And when you get a chance to develop and take a step forward in your career – be ready to catch this opportunity, even if it is out of your comfort zone.

Lars-Åke Norling

CEO
A selection of our benefits.
Extented pay with parental leave.

5000 sek Health and Wellness allowance.

Discount on Nordnets products.

Pension savings according to BTP1.

Employment Mortgage and Personal loan.
Nordnet's network for women in tech.
Power Women in Tech is Nordnet's career network for women in tech. This is a meeting place for thoes who want to meet and be inspired by female colleagues in the industry, expand thier network and get a chance to exchange valuable experiences. Find out more.
Life at Nordnet.
Here is some of us sharing experiences, thoughts and progress at Nordnet. Follow us at @lifeatnordnet at Instagram to learn more about life as a Nordnetter.